Things you must never do when visiting Thailand
1) Krisada Hemsoe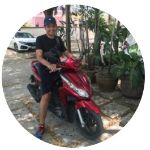 A) Don't touch anyone's head as it is considered disrespectful and inappropriate.
B) Don't touch a monk, especially if you are a woman.
C) Don't disrespect the King of Thailand and the Thai Royal family.
D) Don't wear any skimpy, sexy, or body-revealing clothes whenever you are going to the temples.
Use The Freebies/ Promos In Our Store
E) Don't show romantic gestures in public because Thais believe that such gestures are meant to be done in private.
F) Don't point your index finger or foot at anything or anyone. This gesture is considered to be disrespectful and unacceptable.
G) Don't show any form of disrespect to Buddha. So, you should avoid imitating the Buddha pose, pointing feet at the Buddha, saying any disrespectful thing about the Buddha, buying the statues of Buddha, etc.
H) Don't take, buy, sell or be in possession of any illegal drugs.
I) Don't wear your shoes when visiting the temples or entering someone's home, except you are told otherwise.
J) Don't stay longer than your visa period as this could attract a heavy fine or even a jail term.
K) Don't visit centers with captured and/or poorly treated wild animals.
Things that you must not do when you visit the UK 
2) Kaelum Ross
A) The most important thing to remember, if you're visiting Scotland, Northern Ireland, or Wales, is to not refer to the UK as England. This is a common misstep from travelers and can be offensive to the other nations of the UK who respect their individuality as a nation.
B) Respect personal space and queuing – I've witnessed in many cultures that it's acceptable for people to stand very close to each other and perhaps cut into a line queue if there is space. This behavior is not acceptable here in the UK! The queue space isn't there because we want you to cut in; we just don't like standing so close to each other
C) Most of us aren't interested in your opinion on British stereotypes, whether it's bad teeth, queuing, or funny accents.  So unless you get to know some locals well and feel it would be received well, I don't recommend trying to do your best Harry Potter voice.
3) Michelle O'Donnell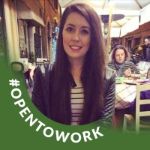 A) Never touch the queen's guards – Shockingly, many tourists that visit Buckingham palace or the other few destinations around London that have the Queen's guards (the ones dressed in red with the bearskin hats) think it is acceptable to take selfies with and touch the guards. This is a huge NO-NO and more tourists should be aware of both personal space and touching someone without their consent in any capacity.
B) Never cut in line – British people are stereotypically linked to standing in queues (lines) and we take it very seriously. If somebody cuts in before it is actually their turn, this is deemed to be extremely rude and guaranteed you will be told off by someone else in the line and told to return to the back of the queue.
C) Don't make eye contact on the tube – Actually, this goes for any form of public transport in the country but the London underground especially. It's more of an unspoken rule, I don't know why we became so unfriendly, it's just the way. Avoid looking/staring at people so you don't accidentally make eye contact. It is also deemed quite rude to do so – even if you give them a smile.
D) Don't take sarcasm personally – Believe it or not, when we Brits are being sarcastic, we are not trying to be mean in any way. That's the beauty of sarcasm. It's mocking a situation that makes us all sound rude when in reality all Brits know it is just that – mocking. Don't take it to heart or too seriously. We are not as mean as we seem.
Things people shouldn't do when visiting Canada
4) Loredana Gogoescu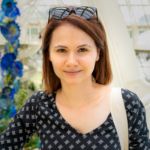 A) Compare us to Americans. There is so much more to the continent of North America than just the USA, including Mexico!
B) Assume that it is freezing cold across Canada in winter. The province of British Columbia is actually a temperate rainforest, and most of the winter is mild and rainy.
Things you must never do in the Philippines
5) Arvie Narido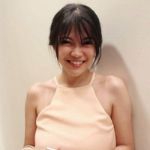 a) Addressing someone older by the first name 
This might not be a not big issue in other cultures, but when it comes to Filipinos, RESPECT is very important to us. We address our older people with kuya (older brother), ate (older sister), lola (grandmother), lolo (grandfather), etc – even if we don't know that person or we are not related to each other.
b) Ride a taxi  
The sad truth about our country is that there are still many people who take advantage of dayuhans (foreigners). Most taxi drivers charge 10x more than the usual prices because they know that foreigners are not familiar with the Philippines. Use grab cars/apps instead to avoid abusive taxi drivers.
c) Refuse a meal being offered 
Besides respect, hospitality is also a huge thing for us. Filipinos will offer you anything that is within their pantry or fridge, sometimes we extend cooking or buying food outside if we have guests around. So if someone offered you a meal, even if you are full– have at least a little bit instead of saying no.
d) Challenge someone in a singing battle (haha)  
Filipinos are known to be good singers. We love good karaoke so you can join and enjoy a fun karaoke night but don't expect that Filipinos will back down in any singing battles.
e) Show off your expensive items  
Again going back to the toxic side of Filipinos, don't flash your valuable things in a public place. Thieves are all over the place (from small kids to teenagers up to adults). You can lose your phone or wallet right within your fingertips because they can be snatched if you are too flashy. So, always act cautiously.
Things that you must not do when traveling to Hong Kong
6) Sean Lau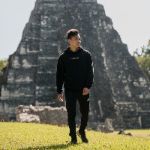 A) Don't stick your chopsticks in your rice
There is no way to avoid eating rice when you are in Hong Kong. And when you eat it, don't leave your chopsticks in your rice as that could appear like incense used at a funeral. It is said that doing so will bring bad luck.
B) Don't skip out on the nature of Hong Kong
If you ever look at a photo of Hong Kong, chances are that you will see skyscrapers. However, many tourists aren't aware that Hong Kong is 75% green. The city is filled with incredible hiking trails, white-sand beaches with turquoise waters, and lots of unspoiled islands!
C) Don't just stay in Kowloon or Hong Kong Island
Hong Kong is made up of 3 main districts: Kowloon, Hong Kong Island, and New Territories. Many tourists make the mistake of just visiting Hong Kong Island and Kowloon, simply because that is where all the signature attractions are. But if you step a little bit off the beaten path, not only will you find lots of the best greenery in Hong Kong, but small villages that embrace Hong Kong's heritage. Only by doing so will a tourist be able to fully understand the rich culture of Hong Kong!
D) Don't confuse Hong Kong with China
This is quite a tricky topic. Politically, Hong Kong is part of China ever since the handover in 1997 by Great Britain. It is under the policy of one country, two systems, which is why Hong Kong's full identity is Hong Kong SAR (Special Administrative Region). This gives Hong Kong a high degree of autonomy unlike the rest of China.
When you ask Hong Kong locals what is their ethnicity, almost all of them will say they are Hong Konger and not Chinese (unless they are actually from China). Because the beliefs and values of mainland China and Hong Kong are so different, some locals will even find it offensive when you call them Chinese!
E) Don't just eat Chinese food
When you come to Hong Kong, chances are, you want to sample some of the best Chinese food. While there is an abundance of incredible Chinese food in Hong Kong, that isn't the only type of cuisine it is known for. The melting pot of cultures in Hong Kong has led to some of the best foods from around the world, including Thai, Japanese, Taiwanese, Korean, French, American, and more!
7) Nate Tsang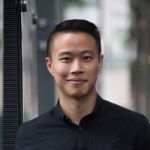 A) Spit. Some tourists traveling throughout East Asia notice a lot of spitting going on in China and South Korea. Yet we don't do that here in Hong Kong, at least not on the streets. You can actually be fined for it, so keep your saliva in your mouth.
B) Pink Dolphin Tours. Pink dolphins are beautiful and critically endangered, so it's no surprise people want to see them. Unfortunately, many tour operators are unscrupulous, chasing these beings down in loud, propeller-driven boats. There are probably tour operators out there that treat the animals with respect, but in my opinion, they should be left alone entirely.
C. Don't Buy Stuff At Temple Street. Hong Kong still has a reputation as a hub of cutting-edge electronics, even as the world has grown globalized. Temple Street market is fun to visit, but the majority of stuff you'll find there is low-quality and will break in a day or two. Just don't bother buying anything.
Things that you must never do when visiting Japan
8) Lauren Shannon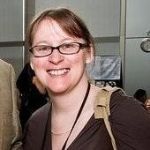 A. Being Loud On Public Transport
Across Japan and especially in big cities, people are in close quarters on transportation systems. Talking loudly on trains and busses, for example, is unacceptable. And so, you will be amazed at how quiet it can be on a train full of people. Generally speaking, people do not talk or laugh or make noises on public transportation.
B. Litter
Of course, litter is discouraged everywhere but in Japan. You will notice that though there are NOT many public trash cans; people take a lot of personal responsibility and would not think to litter. And so they carry their trash until they find an acceptable trash can or they take their litter home. Because of this, the streets and even rural areas and roads are amazingly free from any trash.
C. Starting The Drinking Early
This is a fun one for eating and drinking culture. When you are in a restaurant or Japanese pub called izakaya you never drink or eat before everyone is ready for the first toast or kampai. The first drink is very important, and as such everyone will wait for everyone to get their drink. Afterwhich,  before eating and drinking begins. This helps to increase group bonding and solidarity which is very important in Japan. It would be considered very rude to start before others in these social settings.
9) Chris King
a) Take off your shoes before entering many places, like restaurants, temples, shrines, onsens and historical sites, and always when entering a house. It's simply a matter of cleanliness by not bringing dirt inside.
The Japanese have mastered effortlessly how to change from shoes to slippers without their shoeless feet touching the ground in these situations. In contrast, you'll often see foreigners fumbling around doing this, which can be amusing!
b) Change into the special shoes before entering the toilet (restroom). It is a matter of hygiene only to wear the designated restroom slippers. Again, swapping your current shoes into the restroom slippers must be done so that the latter only stays in the restroom.
There are endless articles about etiquette when you're in Japan, from table manners, behavior on trains, and lots more. You'll be forgiven for most of them as a foreign visitor, and it'll go unnoticed.
But never wear shoes inside in most situations and always follow the local shoe hygiene rules!
Try the discoverybit travel directory. See how it works in the video below
Things that you must not do when visiting the USA
10) Jason Kimble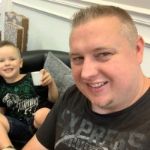 A) Do not forget to tip. Most of the service industry lives off of tips. That means, waiters/waitresses, maids, baggage handlers, drivers, counter workers at foodservice shops, etc. Failing to tip is seen as very rude and offensive.
B) Do Not forget about sales tax. In most states in this country, there is a sales tax on purchases. That means that the price you see is not the price of the items. Whatever you see will have some sort of added cost on top of it for tax. And in almost all cases, tax is not shown as part of the price listed.
C) Do not assume all areas are the same. The US is a huge country and there are very different parts of the country, Every state is different and areas within each state can be very different. There are people who have different dialects, different viewpoints, different beliefs. All are Americans, but your experiences can vary greatly from place to place.
D) Don't drink in public: Drinking alcohol in public is illegal in almost all states.
E) Don't enter private properties or take pictures and videos of them without permission. The Property Laws are strict in the US, and this invasion of privacy can have legal ramifications for you.
11) Angela Blakenship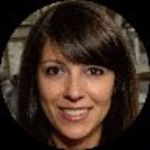 A) Avoid discussing sensitive topics
America is a diverse country, with people from cultural and religious backgrounds from all over the world. Making jokes and comments about sensitive topics such as gender, race, religion, and politics can be upsetting to some people. These subjects are best avoided during casual conversations. Comments on people's bodies, weight, or eating habits are also not welcome in most situations. There are many other things that you can discuss without having to worry about insulting those around you. When in doubt, ask the people you're talking to about their city – you are sure to learn something new and interesting.
B) Don't infringe on personal space
People, in America, are very aware of their personal space, so don't crowd them. When strangers get too close, Americans tend to become extremely uneasy. Many will avoid confrontation by glancing away or pretending to check their phones. However, some people can get aggressive if you get in their space. If you notice us leaning back or taking a step back, it's a sign that you're getting too close. And, of course, if someone comments on your distance, I urge you to take a step back; otherwise, you'll be labeled a creep.
C) Americans do not like to be touched
Don't touch somebody you don't know personally. Handshakes are acceptable, especially in a formal setting like a business meeting. If you're meeting a new person for the first time, don't go in for a hug or a kiss on the cheek – this is not the custom in America. In any event, a wave is the best option if you're not sure how to greet someone. 
12) Aria Miller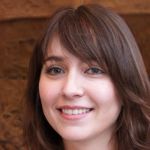 Do not be disrespectful to the police 
If you get stopped by a police officer, do not move. Just do what the officer asks you to do. The officers are always on edge, and they don't know if you have a weapon or not.
Here are some no-nos when visiting Ireland
13) Martin Sheerin
A) Mastering the round system is necessary for a great time in any pub in Ireland. Here's how it works. You arrive with a group of friends. "What are you having?" one friend asks each of you and then orders a drink for every member of the group. Friend number two keeps an eye on the levels in the glasses and after asking "the same again?" buys a second round. Watch for your chance.
Good manners mean paying for each one's drink when it's your turn but only after doing so can you opt-out of the round system going forward. Be sure to state your intentions clearly – "That's it for me." Slainte! Cheers!
B) "You will have a cup of tea, of course?"
" Thank you, but I don't.."
Stop right there. You cannot refuse to drink tea with an Irish person. No matter if this is the second or third cup. Nor does it count if you don't even like tea. Sitting at the table with that cup of tea is a ritual that speaks of hospitality, good cheer, an extension of friendship.
A cuppa and a chat are the gold standards of connecting in Ireland. Now in the new inclusive Ireland, you could say "How about some coffee?" Just don't refuse.
Things that a foreigner must never do in Malaysia
14) Jules Tan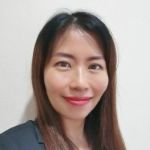 A) Pay for your meals once it is served at a hawker stall
Always pay for your meals immediately when they are served at your table at a traditional hawker stall.
And no, it does not come with a receipt. You need to walk to your stall, make your order and wait at your table. The food and drinks will be served right at your table. You may leave the plates and eating utensils at the table right after you eat. Someone will clean up after you.
B) Do not offer non-halal food to Muslims.
Even though Muslims eat chicken and beef, you need to be sure that the food that you offer them is prepared in a halal (Muslim) way. Halal restaurants are usually marked Halal certified, of which they go through a strict approval process before being certified.
C) Do not call the elderly by their name
It is a common practice to call the elderly, even though they have no blood relations to you, like uncle or aunty. This is a sign of respect. To call them by their names is considered a lack of manners.
Things that you must not do in Bulgaria 
15) Ravi Davda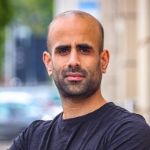 A) Take things to heart. 
What do I mean by this? People here are blunt. Waiters sometimes ignore you completely. Sometimes, you get shouted at because you can't speak the language well enough and they can't understand you. Don't lose your temper and don't take things to heart. You'll get used to it.
Things that you must not do when you visit Romania
16) Cory Varga
A) You should never gift someone an even number of flowers. Even flowers are for funerals only and the living must receive either one single rose or a beautiful bouquet with an odd number of flowers. People take their time to double-check this when purchasing flowers.
B) Drinking with friends in Romania? Never pour alcohol in a glass that already has some alcohol in it. The superstition for this is that your children will have a stutter, or you'll have a tonne of debt in your life. Beyond the superstition, this is also considered bad manners because it shows you don't pay attention to your companion or you're forcing them to drink according to your rhythm.
Things you must never do on a trip to Equatorial Guinea
17) Héctor Nguema Ondo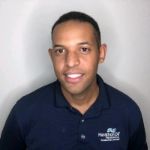 A) Carry large amounts of cash with you. 
It is a small country and everyone would know that you are carrying a lot of money, including thieves, too.
B) Walk around alone during the night in low frequent areas. The risk of getting robbed is high for solo travelers, especially women and those who aren't used to living in a foreign country.
C) Use illegal taxis late at night alone. 
The incidents on taxis during nights are high, especially along with dark corners and late in the night when robbers can wait to pick someone up alone. Note that the taxis can be shared in Equatorial Guinea.
D) Talk about politics. 
Like every country in the world, politics is a sensitive topic. Stay away from any conversation regarding this matter will save you a lot of headaches.
Things that you must not do when you visit Vietnam
18) Hans Bui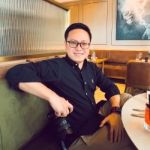 A. Wear mini skirts or skimpy shorts to temples and pagodas. Some might look like tourist hotspots but in fact, people are practicing religions there and travelers should dress accordingly while visiting.
B. Wear 'the other Vietnam flag' (three red stripes on yellow
background. This is the flag of South Vietnam which was defeated during the Vietnam War. It is still being used by some overseas Vietnamese groups or organizations and is considered illegal in Vietnam
Things people shouldn't do when visiting South Africa
19) Marc Bromhal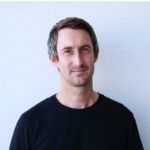 A) Never walk alone in the streets at night. Due to the vast inequality that exists in South Africa, crime is a big problem
B) Never get out of your car to take photos of wild animals in the game parks. Every year a few tourists get attacked by lions, hippos, and even elephants for this very reason.
Things to never do in the Netherlands
20) Soreh Milchtein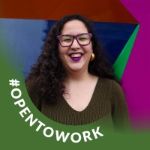 A) Never ever cross the street on red and/or without looking. You most probably will get hit by a cyclist.
B) Never show off how much money you spent. Dutch people are very frugal and will think you're an idiot.
C) Never ask someone how they are unless you're fully prepared to hear the truth. Asking someone how they are is a very personal thing here. It's not asked when you meet random people.
The no-no's when visiting any part of Spain
21) Laura Jimenez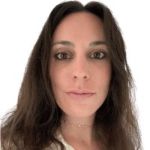 A)  Do not go to foreign spots such as Irish pubs and restaurants when visiting Spain. 
You can do this anywhere else in the world. But when you do this here, you will be missing the authentic experience of unique Mediterranean cuisine. Better go for some delicious tapas!
B) Never EVER wear sandals with socks. 
This is a typical tourist outfit that is an absolute turn-off: and it doesn't make you look any attractive, plus it is not handy when going out for long walks.
C) Don't go to the first restaurant you see next to a tourist attraction. 
Not all restaurants located in the main touristic point are worth it. Most of them are overpriced, and the food is not so great. Better first check Google or TripAdvisor to other options!
D) Never Stop the trend for using any sunblock. 
Tourists tend not to protect themselves enough when traveling to sunny Spain. My advice would be to use as much sunblock as possible, as we have only one skin, and the sun's radiation here can be very dangerous. Plus it doesn't look good to have 3rd degree burns all over you!
22) Marta Laurent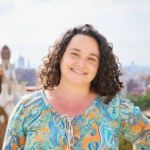 A) Never assume shops close in the afternoon for siesta
Siesta is a myth. Nobody has time to sleep after lunch during workdays. In Spain, food is much more sacred than sleep. We take an entire hour for lunch, usually 2 PM to 3 PM. And since kids don't come out of school until 4 or 5 PM, there are no shoppers back in the streets until then. It makes no sense to stay open during the low business hours: shop owners prefer to take a long lunch break, then close their shop late, around 8 PM.
B) Never call the Catalan language a dialect of Spanish
While sharing similar roots, Catalan is NOT a dialect of Spanish – that is, it does not stem from it. Both languages come directly from Latin, and they have evolved in different ways depending on the other cultural influences each area has received. Catalans are very proud of their culture and saying that their language is just a variety of Spanish instead of a language of its own can be seen as insulting.
C) Don't call the city of Barcelona Barca
Only tourists do that. If you've seen the followers of the FC Barcelona team nickname their team Barça – that's a different thing. It applies only to the sports team, and the C is a C-Cedilla that sounds like an s, not like a k. The right nickname for Barcelona is Barna. And by the way, Barca means boat in Spanish.
Things to never do in the Isle of Man
23) Michael Josem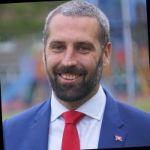 These are things to never do in the Isle of Man, a small country located in the Irish Sea, between the islands of Ireland and Great Britain:
A) Never refer to the United Kingdom as the mainland. It is just the adjacent island and a peer nation.
B) Never fail to wave to the fairies as you drive over the fairy bridge. Otherwise, you'll suffer terrible bad luck.
C) Never use the word R. A. T. to refer to the large rodents. Instead, long-tail is an acceptable replacement.
Things to never do on a trip to England
24) Catriona Jasica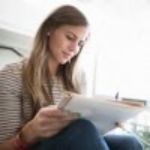 As per my experience the two most important things you shouldn't even consider doing in England are the following:
A) Don't even try to use the Scottish money. I took it with me and when I paid through it the shop keepers there gave me a death stare as if it was a crime.
B) People these days are obsessed with posting pictures and selfies on their IG and Facebook, especially when they're on vacation. So, avoid stopping in the middle of any busy pavement for taking pictures.
Things one should try to avoid whilst visiting Sweden
25) Karl Andersson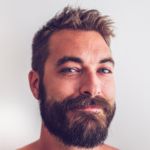 A) Do Not cut in front of people in lines. Swedes have a weirdly strong belief in queuing up for stuff and an even stronger belief in the sanctity of the line order. Cutting in line might be one of the rudest things one can do in Sweden, and will produce a strong reaction from those you have just cut in front of.
B) Do Not take the last piece of a cake or similar. Swedes generally avoid taking the last piece of a treat (cake, chocolate box, etc.) as it can be seen as a selfish, rude, and inconsiderate thing to do to others. That said, someone always gets to take the piece in the end, but only after several minutes of offering it around to everyone and their grandma.
C) Do NOT ignore personal space. The Swedish culture is naturally a very distant one, with Swedes generally keeping their distance from each other out of respect for each other's personal space (even before the pandemic!).
D) Do NOT brag about how rich or successful you are. As part of our Jantelagen" culture, it is frowned upon and borderline rude to show off how rich and powerful you are in Sweden. This has resulted in affluent figures ranging from Prime Ministers to CEOs living fairly modest public lives, without the flashy items and lifestyle one can usually see in other countries.
E) Do NOT enter a home with your shoes on. A non-negotiable rule for 99% of Swedish homes is to take off your shoes before you enter someone's house. This is rooted in practical reasons, as it would be incredibly messy if everyone dragged in a mix of mud and snow with them after a trip outside in the winter.
F) Do NOT act overly chivalrous. Swedish women might be offended if you run around the car to open their door, or any other similar act of chivalry, as gender equality is a cornerstone of Swedish culture. Smaller acts of general kindness are okay though (such as holding a door open).
G) Do NOT talk about religion. Sweden is one of the most secular countries in the world, and trying to push your religious beliefs onto someone in Sweden will usually result in a swift ending of the conversation, and very little chance of hanging out with said Swede again. Swedes aren't against religion but dislike strongly when someone is trying to shove it down their throats.
H) Do NOT stand on the left in an escalator. As a general rule, people walk on the left and stand on the right in a Swedish escalator, especially in the deep Stockholm subway. Not abiding by this can result in a harsh reaction from people who are in a hurry and are trying to walk instead of standing still.
26) Axel Hernborg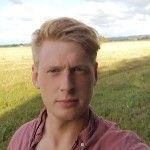 A) Never undervalue Swedish beer.
The Swedish are proud of their beer flavor, which is lighter in texture and flavor. If you don't like lighter beers, I wouldn't recommend ordering them at all. Because disrespecting its taste in front of others is highly inappropriate.
B) Value environmental protection.
People in Sweden never throw garbage on the ground or anywhere else. Littering and throwing trash outdoors makes people angry and sad, so always dispose of waste properly in the garbage can.
Things that you should avoid doing when visiting Hungary
27) Ferenc Elekes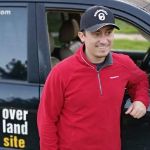 A) It's easier to call a cab than to hail one. You can try hailing but the chance of getting a cab is harder. But fortunately, there are apps from cab companies that work very efficiently.
Moreover, you want to use the apps as a lot of independent cab drivers charge exorbitant fees to unsuspecting tourists. And so, using cab providers is better for your wallet because they have fixed rates and regulations.
B) Don't call Budapest Bucharest.
C) A lot of people know this stereotype joke: "You're from Hungary? Are you hungry?" – Most Hungarians have heard this joke, again and again, so it probably won't create the desired effect.
D) Even though a lot of Hungarians speak English, you'd be surprised in what situations you might find yourself lost in translation. It is helpful to not assume that every Hungarian speaks English because even in Budapest the language barrier can pop up where you would least expect it.
E) Sadly, a lot of workers are underpaid, and in many cases that would make them seem unfriendly. So try to limit your expectation of seeing someone smile at you when you're getting served, be it in a shop or restaurant, etc.
F) More often than not restaurants and other similar establishments have a service fee in their final price. This means that sometimes you don't have to tip. But it is always good to ask or check if the service fee is included.
Here are some no-nos when visiting Taiwan
28) Ludovic Chung-Sao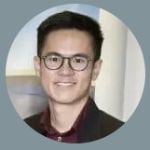 A) To say hello, don't shake hands or give a kiss on the cheek
In Western culture, it's common to shake hands when saying hello. In Taiwan, it's a big no-no. Most people will simply wave at each other. Physical contact is considered intrusive here, primarily due to the shy culture. The most disturbing for me is that we give a kiss on the cheek to say hello to ladies in France. In Taiwan, people find it choking.
B) Receive things using both hands
It's considered impolite to receive things with only one hand. This practice is part of local etiquette. You can often witness this when people exchange name cards. First, people bow, then extend both arms to grab the card with both hands.
Things one should never do in Brazil
29) Levi Borba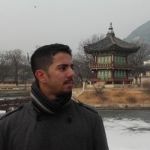 A) First and foremost, do not take selfies on the Avenida Paulista (Sao Paulo's most famous tourist destination). There are several robbers that use bicycles to rob. They specialize in grabbing cellphones from unsuspecting visitors shooting selfies.
They will arrive on their bicycles at breakneck speed, swat the phone from your hands during the selfie, and then vanish. If it weren't for the fact that they're criminals, I'd even applaud such a fantastic display of ability.
B) Don't rely on your GPS, especially in large cities like Rio de
Janeiro or Sao Paulo. While the maps are precise, they don't offer any insight into risky zones. I saw cases of customers and friends visiting the historical gems in the old center of Sao Paulo and accidentally finding themselves inside the Cracolândia, a name that means Crackland. It is a zone full of petty criminals, drug addicts, and gangs. The gas stations are the best place to ask for directions.
C) Don't leave food on your plate when you go to an all-you-can-eat restaurant. Many places have house rules where food left on the plate may result in a fine (or the loss of a discount).
Things you best avoid when visiting Switzerland
30) Michael Balmer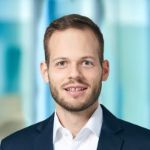 a) Neighbors sometimes call the police if you make a lot of noise after 10 PM
b) Doing house chores on Sunday, neighbors may be disturbed 
c) We very much appreciate punctuality, so do not be late when meeting with a Swiss
 d) You can be heavily fined if you Litter
e) Fines are very steep when caught speeding, or in general disrespecting traffic rules. 
f) Do not go to the mountains unprepared with inappropriate clothing and equipment
g) Do not visit with the expectation that you can see the whole country in a few days
h) Do not ask a Swiss about their salary, because many consider it taboo.
Things that people should not do when visiting Mexico
31) May Larios Garcia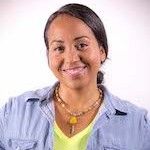 A) Don't go out without toilet paper.
This may sound weird to you but I can't stress this enough. Especially if you are going on a road trip, make sure you always have some toilet paper with you.
The state of public restrooms varies a lot depending on the area you're in. Some are clean but there's no toilet paper, while some are disgusting and have paper. You never know what you are going to get, so be prepared.
B) Don't haggle with artisans.
I repeat, DO NOT HAGGLE! This one upsets me the most. No matter what your job is, how would you feel if someone told you that what you are charging for your job is too much, or that they are not willing to pay whatever amount you charge for your work? Would you bargain at your local Walmart? I don't think so! So why do people think it is ok, and even expected to do it at Mexican markets, as people selling their products there work as hard as anyone else? Do some people in Mexico do it? Yes. Is it well seen or even expected? Not really.
C) Don't drink the water.
That's the first thing people tell you when you tell them you are going to Mexico. But do Mexicans buy bottled water every single day, wasting money and polluting the environment with hundreds of plastic bottles each year? Of course not! Water is safe to drink at restaurants and bars.
In Mexico, we get purified drinking water delivered to our homes in a big glass or plastic bottle that you can trade for a full one once yours is empty. You can also buy an empty one and bring it yourself to one of the many places that serve this purpose. Tap water is not purified unless there's a filter put in, but boiling the water makes it safe to drink, in case you have that option.
D) Don't spend big bills at small shops.
You don't have to be in Mexico for long to know that most small shops and street vendors don't carry much change. You can bet that attempting to use a bill that's 4x or more than the cost of your item will lead you to a dead-end in your purchase. Save yourself a headache and limit your use of 200 and 500 pesos bills for small purchases. If you need change, the most
common convenience store in Mexico, Oxxo, is a great place to get it. Just be sure to buy something from them first. They won't open their register for non-customers.
32) Jessica Luna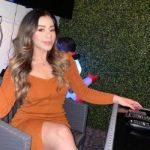 A) Do not underestimate our peppers, Mexican food is laced with spicy flavors that can be intense for those not used to them.
B) You cannot bring marijuana into the country, it is considered a crime here
C) Don't forget to tip, the tipping culture in Mexico is less pronounced than in the United States, but it's common courtesy to include at least 10percent of your bill for the waiter.
D) Do not criticize Mexican food, Mexicans are proud of our food. You may not be a fan of greasy tortillas or melted cheese, but avoid criticizing her publicly.
Things that people should not do when visiting Poland
33) Tomek Mlodzki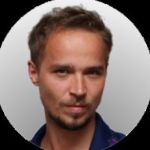 A) Never say "Polish death camps"
Poland has a very difficult, cruel history. Situated between Germany and Russia for centuries it was a battlefield with those powerful countries. World War II still strongly influences the historical memory of Poles.
Auschwitz death camp, one of the most terrible places in the world, was created by Nazi Germany just 1-hour ride from Cracow. And it's just one of many extermination camps in Poland. Some foreigners use a shortcut and call them Polish death camps. For many Poles, it's an unforgivable mistake, as it can indicate that Poland was responsible for creating those places. Just don't say that!
B) A man shouldn't enter the door before a woman
Women are highly respected in Polish culture. While in Poland, you will notice men letting women first through the door. It is a nice gesture and a sign of good manners. I know from my own experience that it often surprises foreigners, especially women. And it is always a positive surprise.
Never do this when visiting most countries
34) Nikki Webster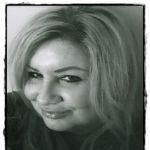 A) Drink too much when not in your accommodation. 
Time and time again tourists overdrink too much on a night out and wind up in trouble. Alcohol gives people a false sense of bravery and they let their guard down. This subjects them to scams, point-blank robbery, and in extreme cases rape.
B) Never accept anything that someone is offering up for free.
There's no such thing – anywhere. I could list hundreds of these freebies but here are a few. Offers of flowers or holy water as you enter churches under the umbrella of A gift from God – you will be required to pay for this gift and it can get ugly. Another common one is posing for a photograph – nowhere, not even in NYC, is posing with a character, an animal, or any other novelty free.
C) On the topic of photographs. 
It's so rude to photograph people going about their daily business. For example, photographing poor people in run-down ghettos. Not only is it rude, but it might also get you killed.
D) Disrespecting local laws, better – not knowing them before you land. Believe it or not, you can wind up in jail in Dubai for simply cursing. Study local law before you get there and abide by it.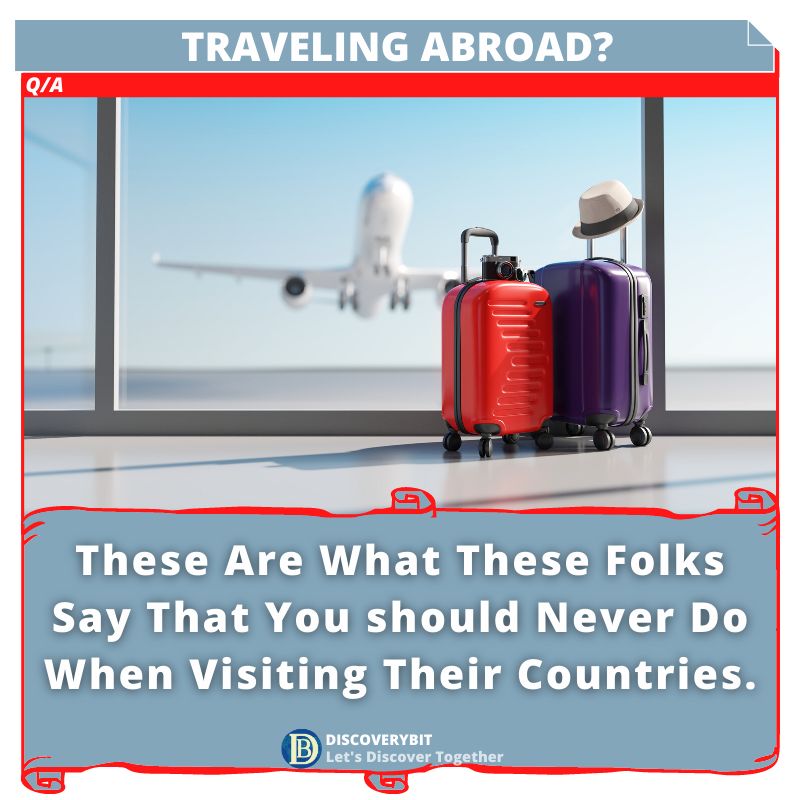 You are viewing 1 out of 1 answers, click here to view all answers.