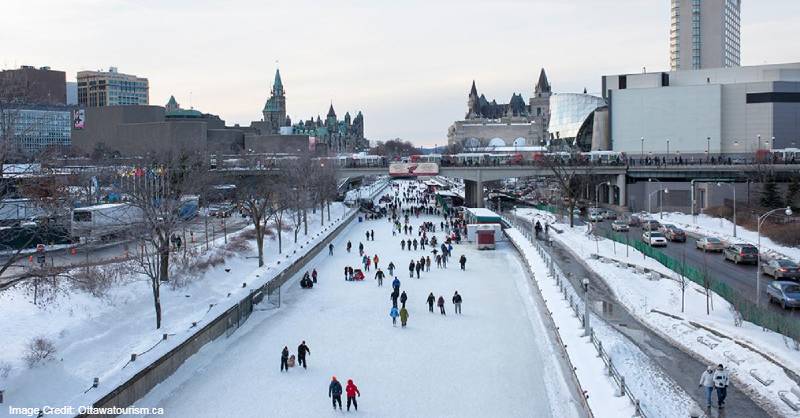 43 Aylmer Avenue , Ottawa, Ontario K1S 5R4, Canada
The Rideau Canal, unofficially known as the Rideau Waterway, according to the Guinness World Records, is the world's largest natural ice rink.  
The rink is about the size of 90 Olympic-sized rinks, and about 7.8 km long. And it is said to be pretty popular, with yearly annual visits of about 1.4 million.
The skateway has been deemed by many to be the best ice skating rink in North America, and one of North America's most spectacular winter destinations.
Tourists can visit the Rideau Canal skateway between January to March when the canal is still frozen. And they can also take advantage of the food stands to enjoy delectable hot chocolate and sweet BeaverTails. Or rent skate and sleigh, and sharpen skates to mention these few.
P.s. the Rideau Canal connects Canada's capital city of Ottawa, Ontario, to Lake Ontario and the Saint Lawrence River at Kingston, Ontario.
Source: Readersdigest,  Ncc-ccn, and Wikipedia