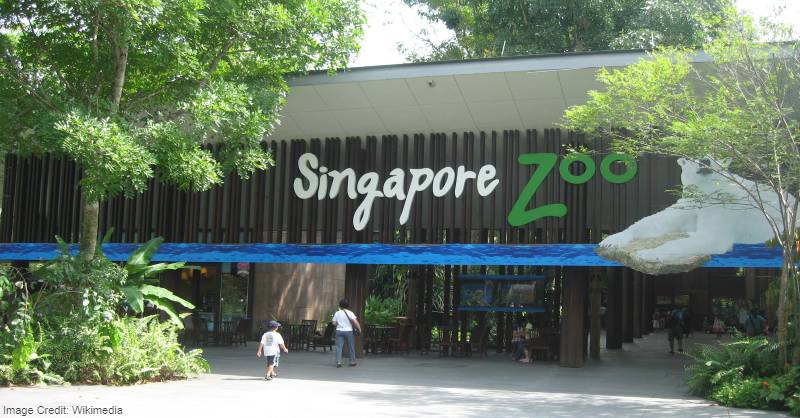 The Singapore Zoo is the best-preserved open rainforest Zoo in the world. It is located in the Mandai province of Singapore and cost $9 million dollars to build.
The zoo is quite popular, attracting over 2 million visitors annually.
The zoo, which is home to the largest orangutan zoo colony, was opened on June 27th, 1973 with a collection of 270 animals from over 72 species. It is now home to 315 different animal species.
But before its opening, there had previously been a number of failed zoos in the country dating back to the 1870s.
The Singapore Zoo is adjacent to the night safari, which was built in 1994, and is the first-ever nocturnal zoo in the world. The Singapore Zoo is known for its method of displaying its animals in a naturalistic and seemingly open environment (There are actually unseen barriers and glass screens separating animals from viewing visitors).
Visitors can take a tour of the Zoo by trams, animals, boat, pony, and horse carriage rides, all within the premises. There are a lot of animal exhibits for visitors to choose from such as:
a) Treetops Trail
b) Gibbon Island
c) Tiger Trek
d) Wild Africa
e) Cat County
f) Australasia
g) Primate Kingdom
h) Fragile forest and many more
Wednesday
8:30 AM - 6:00 PM
Thursday
8:30 AM - 6:00 PM
Saturday
8:30 AM - 6:00 PM