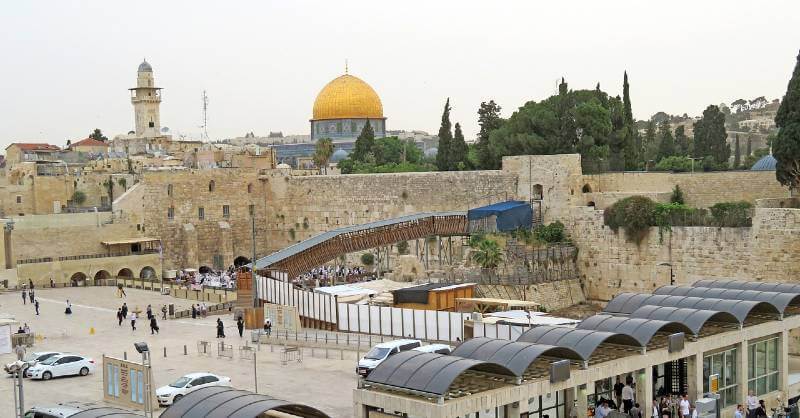 The 20 meter Western Wall, also known as the Wailing Wall, and also often shortened to Kotel or Kosel, in the Old City of Jerusalem, is the site of the First and Second Temples of Jerusalem, held to be the most religious site in the world for the Jewish people.
The Wailing Wall, which dates from about the 2nd century BCE, is the only remains of the retaining wall surrounding the Temple Mount, which is the site of both Temples. 
The First Temple is said to have been destroyed by the Babylonians in 587–586 BCE, and the Second Temple was destroyed by the Romans in 70 CE.
Control of the wall and, often, right of access to it has continued to be disputed by Jews and Arabs because the wall now forms part of a larger wall that surrounds the Muslim Dome of the Rock and Al-Aqṣā Mosque. 
Over 750,000 people are said to have visited the Western Wall since the start of Passover.
Source: and Britannica and Wikipedia