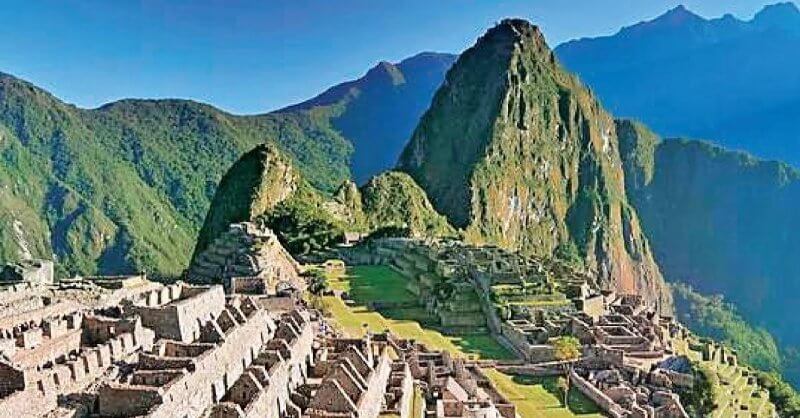 Machu Picchu is the most visited tourist destination in Peru. And also one of the seven wonders of the world.
Machu Picchu is said to be an Incan Empire commanding fortress built in the 15th century, about 7,972 feet on the Andes Mountain. But the structure was later abandoned.
The reason for the abandonment of the site, in 1957, is still unknown, but lack of water may have been a factor.
Machu Picchu is said to be "renowned for its sophisticated dry-stone walls that fuse huge blocks without the use of mortar, intriguing buildings that play on astronomical alignments, and panoramic views." 
Both skeletal and material remains now suggest to scholars that Machu Picchu also served as a royal retreat. 
Source:  Britannica And Wikipedia
Wednesday
6:00 AM - 5:30 PM
Thursday
6:00 AM - 5:30 PM
Saturday
6:00 AM - 5:30 PM