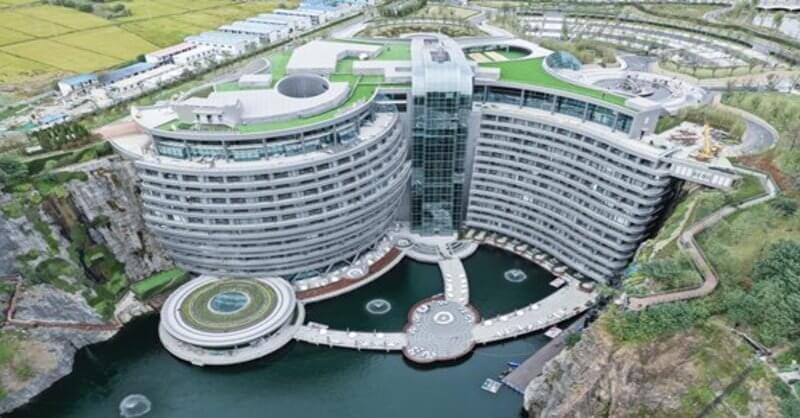 Tian Xi Gong Lu , Songjiang Qu, Shanghai Shi , China
InterContinental Shanghai Wonderland, a 336-room hotel, is the first high rise hotel that was built underground in a quarry in china. The hotel was built at a staggering cost of about $300 million.
Some ground rooms in the hotel are said to be submerged under the quarry, giving guests the viewing pleasure of the lake environment.
The  17-floor  subterranean hotel is about an hour's drive from the bubbling center of Shanghai
Source: Discoverybit