What Are The Most Inspirational Shark Tank Story for All Entrepreneurs?

1) John Norce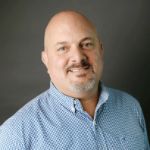 The most inspirational Shark Tank story is the Tree-T-Pee
I selected this Tree-T-Pee Shark Tank episode because I can relate to Johnny Georges's mission and passion for his business. My grandfather was an immigrant and in 1939 he started a hardware store in Brooklyn, NY. In 1965, my father was provided the opportunity to continue the business and did so with incredible success. 
As a young man, I was afforded the opportunity to work with these amazing men and they taught me so much about business and life. Today, running my business, I apply all the lessons they took the time to teach.
I, like Johnny, lost my Father years ago and my grandfather decades before, but their lessons echo in my mind daily about business. Show up every day, work hard, never cut corners, be concerned about your character above all and always seek to help others. 
We would open on time every day and never close early. At Medicare Portal, we care deeply about every client because philosophically we believe having access to affordable quality healthcare is vital to the aging process.
Johnny says life owes you nothing and he couldn't be more accurate. Experiencing the daily struggles and success of a small business gave me insight into what to expect as I grow and scale my business. My Grandfather navigated through the Great Depression and was able to continue to grow for decades after.
My father, facing the challenges of the late 1970's economic struggles that negatively impacting home improvement and home construction, shifted gears to become the largest supplier of steel doors in the NY Metro area.
This taught me in business to always seek out new markets and opportunities because nothing is guaranteed in business and life. He also would remind me to never rest on my laurels and strive to be better every day.
I think there are two lessons I learned that stand above all. 
First, my Grandfather would explain in his best broken English that his business was only as good as his employees, so invest in them. 
Second, my Father taught me how to interact with customers and build relationships. He emphasized the importance of developing repeat customers and valuing their commitment to buying products from our lumber yard. These two fundamental principles I apply daily in my business.
In closing, I like many Americans, was granted the opportunity to work in a family business for two great men. I value my time spent with them among the greatest gifts I have received. While neither are among the historic entrepreneurs of their times, they like many built a small business that provided jobs and services to the local communities. I am forever grateful for my experiences and forever grateful for all the other small business entrepreneurs that build communities and local economies.
Here is the video clip of the pitch: 
2) Emmanuel Nwaodua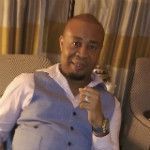 My most inspirational and motivational Shark Tank pitch is the doorbot by Jamie Siminoff, for a video doorbell with a smartphone interface. 
He sought 700K for a 10% stake in his company. But his pitch was rejected by all, except Mr. Wonderful, Kevin O'Leary, who tried to make a deal. But unfortunately, Mr. Wonderful's deal was not accepted by Jamie, who left the Shark tank empty-handed. 
To cut the long story short, Amazon later bought Jamie Doorbot for a little bit over a billion dollars, wow!! And so, the rejected guy, on shark Tank, went on to become a billionaire, who also became a shark on Shark Tank, imagine that!.
This story inspires me to pursue my goals/ dreams regardless of what anyone may think of them. In other words, you should believe in yourself, trust God, and be practically persistent in that pursuit. 
Here is the video clip:
3) Angelique Hamilton
The most inspirational shark tank story I viewed was an episode where the pitch was rejected. 
The story surrounds Melissa Butler, the Co-Founder of the cruelty-free vegan branded cosmetic line, Lip Bar. The brand is unique in that it offered a bright and dynamic palette, unlike traditional lipsticks. Her brand was launched on word of mouth and quickly expanded. The founder believed in her brand and felt that it resonated with a particular demographic. 
However, the feedback was extremely negative from the investors' perspective. One investor even remarked that the founders looked like colorful cockroaches. I am sure this was devastating feedback to hear as a founder; especially on national television. 
Even though her product was not well received by the investors, she knew she had a great idea. She persevered and the Lip Bar brand secured an investor following the Shark Tank pitch. The Lip Bar is a million-dollar brand distributed nationally including Target. 
This story proved to me that rejection is just redirection. Some may not believe in you, your business or your brand. If you believe in yourself and have a great business idea- pursue it! Don't allow anyone to derail or negate your aspirations. You can do anything.
Here is the video of the episode:
4) CJ DeGuara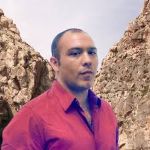 I truly believe the most inspirational story in Shark Tank is the story of Shark Tank itself. The story of a mix of investors each with their own colorful back story and reason for wanting to invest in the success of others while also becoming more successful themselves in the process.
While many may want to be the Scrub Daddy entrepreneur or the team behind Bombas, it is also highly inspirational to think of one's self as walking in the footsteps of Daymond John, Mark Cuban, Lori Greiner, Mr. Wonderful (Great self-branding) or Robert Herjavec as well as many other guest sharks like Virgin's CEO Richard Branson.
So to me, it is the story of Shark Tank itself, the team producing it, as well as the investors starring in it. That is the most inspirational story.
Here is a great video clip of the impact of Shark Tank
5) Blake Stockton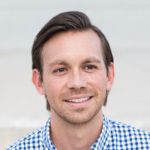 I think the most inspirational Shark Tank story is from Rick Pescovitz, owner of Under the Weather Pods, an individual pop up tent for outdoor sports spectators.
In 2010, Rick first shared his idea for Under the Weather Pods with his business partner and brother, Mark. Tragically, a day later, Mark died in a car accident after being sideswiped by a semi-truck.
After the devastating death, Rick could have given up on his idea, but he stuck with it and quickly earned over $2 million in sales. During the show, Rick ended up striking a deal with Mark Cuban for $600,000 in exchange for 15% equity.
Here is the Shark Tank YouTube video: 
Under the Weather Pitch - Shark Tank
6) Joe Bailey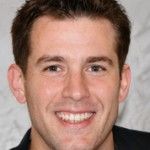 I have watched the majority of the Shark Tank episodes, and have drawn several life-changing entrepreneurial lessons from the show.
And so, in reference to the query above, here is my response below:
The very first episode of Shark Tank that featured Tiffany Krumins has to be my choice of most inspirational Shark Tank episode. 
Tiffany was just a mom trying to solve the problem of getting kids like hers to take their medicine without all the hassle. She developed an elephant-shaped medicine dispenser that did the trick. One of the judges decided to invest in her firm, and now there are AVA elephant dispensing machines in more than 10 countries, and thousands of outlets across the world.
Krumins, with the help of her investor, has been able to scale the business even after being diagnosed with cancer.
It is truly a remarkable story owing to the simplicity of where it all started- trying to get her children to take their medicines. Also, it demonstrates how problem-solving can lead to great business ideas. 
Here's a video of the episode:
Shark Tank - Tiffany Krumins pitching AVA the Elephant! First Shark Tank winner!
7) Jack Choros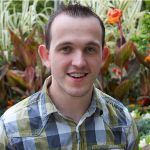 I love the Shark Tank clip featuring the founder of Circadian Optics. She tells a story of being diagnosed with toxic shock syndrome and given a 50% chance of survival after her family sold all of their belongings to allow her to go to graduate school in America. 
It's a great example of how immigrants will do almost anything to get to the land of opportunity and how they can make their dreams become a reality when they truly apply themselves.
Here's the YouTube video clip: 
Circadian Optics Pitch Brings Mr. Wonderful to Tears - Shark Tank
8) Lori Cheek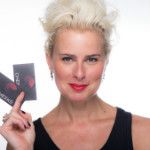 I've got a pretty inspiring life-changing entrepreneurial story to share. After four tumultuous years of building my startup with the wrong partners, lots of bad decisions and some major rookie mistakes, I was determined to find a way to take my business to the next level … and what better way than to apply to ABC's Shark Tank. 
In September of 2013, I found myself walking down that scary shark infested hallway into a stare-off with 5 of the harshest millionaire investors in the world. I'd never been more nervous in my entire life. 
When I proclaimed I was going to change the population with my reverse engineered online dating business, serial entrepreneur and Dallas Mavericks owner, Mark Cuban, rolled his eyes, called me delusional and immediately snapped, "I'm out." Billionaire investor, Kevin O'Leary, demanded that I quit my "hobby" and shoot my business—my passion– like a rabid dog. 
After getting shot down by all five Sharks, I looked them in the eye and said, "Trust that you'll all see me again."Although those final bold words of mine ended up on the cutting room floor (adding insult to injury), in the 48 hours after the broadcast, Cheekd.com received a record-breaking 100K unique visitors and our inbox filled up with thousands of emails insisting that the "Sharks" were "out of their minds" for not investing. A little under 50 of those emails were from interested investors. 
Since the Shark Tank aired in February of 2014, I found the missing links from years before. We've raised 5 times the amount I'd sought on the show and I've gotten a CTO on board who's helped facilitate and finance the new face and technology behind the new Cheekd. 
The newly launched dating app allows users to solve missed connections with a new technology that was not available when the patented Cheekd idea was launched in 2010. It was only a matter of time and I'm thankful I didn't take the Sharks advice to quit and move on.
I've gone from 16 years of helping others build their dreams to a life finally dedicated to building my own. I made every mistake in the book but those mistakes only made me smarter, it took many years, but I finally feel as if I've made an impact on the world and have reached a level of success I never dreamed possible.
Here is a video clip of the shark tank pitch.
9) Neelam Tewar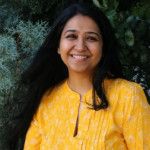 My most inspirational shark tank story is the Cup Board Pro: 
And this is because anyone would agree these 3 siblings have been through the unimaginable, losing both parents and keeping their dad's creativity, humanity and legacy alive. 
I watch this video when I hit a wall on my entrepreneurial journey. It's a reminder to keep striving and moving forward. And watching Daymond John breakdown, fills me up every single time.
Here is a video clip:
Surviving Kids PitchTeary tribute to firefighter Dad on Shark Tank