1) David Kranker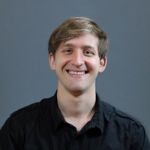 Most search engine optimization (SEO) agencies will tell you that one of the best SEO techniques is to create great content and then conduct outreach to get backlinks to the content. Well, This approach is broken! 
Most website admins or owners are now savvy enough to understand that links hold value. No one gives away something of value without getting something of value in return.
Please See The Freebies/ Promos In Our Store
Looking for site owners willing to promote your branded content is like looking for a needle in a haystack. You are going to be outreaching to hundreds of sites for a handful of links.
Instead, I focus on building partnerships. This partnership is a business relationship where both parties get something of value. Every site is a link opportunity. You just have to figure out what they may need, which you can fill. 
For example, when I wanted a link from the city of Fort Worth government website, I realized that the Mayor happens to be enthusiastic about biking and was trying to get more residents to bike. And so, I created a custom bike map exclusively designed for the website of the city, which they put up on the site and linked to my client as the creator.
Something else that I often do is reach out to small businesses and non-profits and offer free graphic design or programming work. These organizations tend to be small businesses and have trouble affording access to the help they need. 
I offer to do a few things for free, and in return, I get a link. It is a case of quality over quantity. When you take the time and put in the effort to pitch something of value to websites, you are going to be more successful at getting higher authority links.
How quickly you see results depends on the industry and market. Typically, you will start to see results and revenue from SEO techniques in about 6-12 months. 
2) Josefin Björklund
Here are my thoughts on the question:
The best SEO techniques
A) Write a Roundup Post:
A roundup post is about interviewing a couple of people about a similar topic and making a list of the best quotes given by the experts. Not only is it an excellent way to get different viewpoints into your article and learn new things, but it also helps to grow your SEO rankings and traffic.
This SEO technique will not take a lot of time before it starts delivering you positive results. The key-advantage of roundup posts is that it allows you to get your website in front of new audiences, as the experts you are interviewing will share your post within their contacts and on their social media channels.
Here are some steps to create a roundup post that grows your traffic:
a) Find the topics and questions that you want to ask the experts
b) Prepare a list of experts and contact them
c) Collect their responses
d) Write and publish their quotes in the post
B) Leverage Media Outreach
Sign-up or subscribe to HARO as a source and get 3 query emails on working days. HARO builds backlinks and increases the authority and traffic to a site without paying a single penny. This SEO technique is little time consuming but beneficial in the long run, and so you need to wait at least 1-2 months before you start seeing results.
Write unique and actionable answers and pitch them. If your pitch gets selected by the reporter, they will link back to your website. This technique is excellent, and it is conceivable to use it for any business.
The best social media marketing techniques:
A) Give-Away Contest:
Social media is the best platform for running a giveaway as all the content posted will be open to many people. Facebook is an excellent channel for promoting your giveaway contest through influencers. Before running a contest or giveaway, first, familiarize yourself with all the legal requirements.
Your Facebook influencer marketing campaign may revolve around raising awareness for your brand and boosting brand engagement. Giveaway contests work well in engaging new audiences because they believe there is something to gain from it.
B) Create Polls
Most social media platforms now offer a poll option. The most effective way to increase engagement is to create a poll for your social audience. Also, it is the best way to know what interests your audience.
This social media marketing technique may take some time, but it will provide impressive results as it is currently trending. You can also create ads with polls to increase traffic to your site.
You can ask your audience what kind of content they would like to see while providing them with some choices to confirm that what they will pick delights them. Also remember, the more on-brand the questions are, the more engagement you are likely to get from the poll.
3) Jane Kovalkova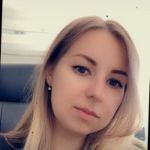 The best SEO technique that we have seen for getting new backlinks and improving our website traffic has been public relations (PR). For the past 10-months, we have put a heavy emphasis on doing PR outreach, including HARO, SourceBottle, JournoRequest, and all other forms of public relations.
We are on it if there is a chance for us to publish a comment on something. This technique enabled us to increase the domain authority of our website from 45 to 49 in about 10-months. And our website traffic also went up by 20%. It takes a lot of time and dedication, but I can confidently say that it is faster than guest posting or any other link building and SEO techniques out there.
4) Avinash Chandra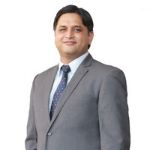 Search engines are getting trickier by the day, and your page may need some extra help to beat the competition today. As search algorithms evolve and close loopholes, we find that Google is all for the user experience today. So that should be your starting point. If the users are happy, your page is sure to perform in search ranking.
And so, here is 
how to improve the user experience:
a) Pay attention to your template
Choose a clean and catchy template for your website. Make navigation options clear and employ a mix of text and images for a wholesome experience.
b) Organize your content
Clarity and readable content are very important. Go for shorter sentences, brief paragraphs, and include infographics to communicate better. Use bullet points and stick to high-quality content on your page. This strategy can be implemented when you are revamping your website or every time you write a new blog. And by the way, here is a useful resource on how to create an infographic.
c) Optimize for Voice Search 
With Alexa, Amazon Echo, and their likes gaining ground, there is a boom in the voice search volume. To optimize for voice search, make sure to use long-tail keywords and go for structured data, which helps Google understand the context of your webpage better. You can monitor how the traffic from voice search climbs as you make these changes on the Google Search Console.
d) Know your audience
The era of keywords is fading. Now you need to find your niche and write content specifically regarding that, persistently. You need to narrow down who sees your page to the right audience so that you have higher conversions. If you observe the search strings that brought the audience to your page, you will see that it will be people interested in your service that are seeing the page rather than a person who just typed in a synonymous keyword. 
There is a whole other strategy for social media marketing.
Use these techniques for Social media marketing:
a) Be Trending 
Get on trending topics and formats to get the viewer's attention. Stay sharp on what is happening in the world today and fit in your brand in this story.
b) User-generated content
Get user reviews and unboxing videos on your social media. These are far more rewarding in sales than celebrity endorsements.
c) Stories are a great way to keep an ardent fanbase. 
Do live content, behind the scenes (bts) footage, and work shoots to engage with our audience. Tell the story of your brand through them.
5) Abhishek Joshi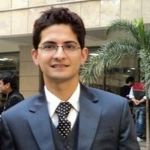 Here are some of
the best social media marketing and SEO techniques
a) Social media + SEO technique 
Search engines are increasingly taking note of social signals such as the number of likes, shares, and overall social media visibility as key-metrics of the value of content. And so, instead of looking at social media and search engine optimization (SEO) techniques individually, a strategy that looks at them cohesively is more impactful.
b) Focus on search intent more than the keyword
Google is increasingly focusing more on content themes, as against blindly following keyword phrases. The value of expertise, authoritativeness, and trustworthiness (E-A-T) model is becoming ever important. The best approach is to write for the user – instead of merely the search engine.
c) Backlinks are still important for SEO.
Backlinks are important as long as they are from sites that are related to your niche. Anyone can gain backlinks using the following opportunities: podcast interviews on industry blogs, getting quoted in media via mediums like HARO, etc. 
d) Optimize for the mobile.

 
Many users are using mobile search for both text or voice search query. If your mobile site is currently using an "m." URL, like " m.dogwithblog.in," please switch to a fully responsive version like 'dogwithblog.in' as Mobile-first indexing is here to stay. Moreover, Google is planning to switch all websites to Mobile-first indexing in September 2020. 
You can use tools like Google PageSpeed Insights to make your site more mobile-friendly, to get a better ranking in search results.
e) Track your ranking by comparing it with leading websites.

 
Instead of comparing your website with every site on the internet, you should focus on tracking the rank of your website by comparing it with leading sites in your sector. 
d) Optimize for visual search
This social media marketing technique is very effective for those utilizing platforms like Pinterest, and Google lens, etc. Use descriptive file names and write alt text for every image.
e) Use video content
YouTube is already the 2nd largest search engine in the world, even for your text posts. Try using embedded videos as they help with improving bounce rates as well.
f) Optimize your site for voice search
Voice search, as previously stated, is becoming trendy. Use frequently asked questions (FAQ) kind of content on your site to optimize for and take advantage of this opportunity. For instance, if you run a hiking blog, have the content section feature frequently asked user queries on the web like, "which is the best season to hike in the Himalayas?"
Posting on social media
With a reduction in organic traction on social media, watch out for the vital signs: what time to post, what content resonates with your audience. Use tools like Buffer to schedule posts or Likealyzer to study competition.
Do all of these, and you should begin to see an increase in traffic to your websites. But keep in mind that SEO changes take, on average, anywhere from 1-2 months before showing improvements.
6) Anh Trinh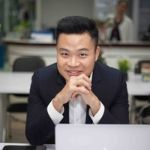 I was able to keep my startup relevant by leveraging social media marketing as well as doing the right SEO optimizations to keep up with my competitors. Focus on the fundamentals of SEO. Most "quick fix strategies" are just that, a quick fix, as they will not provide any long term tangible benefits.
Here are my opinions on the above question:
a) TINK before you post on social media
TINK stands for true, inspiring, necessary, and kind. Most people on social media post things that are polarizing or outright offensive to get attention. Although this might sound good, this will hurt your brand in the long run. So make sure to TINK what you post to maintain your brand image.
b) Create a relatable story
A really good social media marketing strategy I use is creating an underdog story for my brand. People are always rooting for the underdog, and I can use that to my advantage. Thanks to this trick, I was able to attract loyal customers that sympathize with me and are willing to advertise my brand to me.
c) Set SMART SEO goals
Smart goals are Specific, Measurable, Achievable, Relevant, and Time-bound. You need to know that you are not able to apply every SEO technique on your website, which is why you need to focus on your content first, then improving its SEO becomes second.
d) Create backlinks to related and reliable sites
One of the oldest and yet most effective methods to boost your SERP ranking is to link and have other sites link you back. However, you have to be careful where you get these links from since a site that is unrelated to your niche will cause you to drop in ranking in Google search. So make sure to create backlinks to trusted sites that are related to your niche.
e) Focus on On-Page SEO technique first
If I only had time to optimize one part of my webpage, then it would be the pages themselves. I will focus on creating a good internal link structure as well as optimizing for high-value keywords that will attract the attention of Google. I will also edit the layout of my webpage to make it more accessible to viewers because, believe it or not, Google also takes this into account in their SERP rankings.
 Optimize pages for the correct high-value keywords, as well as having a great internal linking structure. Doing both of these correctly signals to Google that your site is of "high value," and deserves to be ranked.
The 2nd part of the "on-page SEO technique" is the creation of high-quality blog content. Creating optimized blog content is a great way to improve organic rankings.
f) Set your social media goals
To set your social media goals, you want to think about what you want to accomplish and create a goal that is also SMART (Specific, Measurable, Achievable, Relevant, and Time-bound.) Different businesses will have different goals, so consider your options and let your goals guide the rest of your strategy.
The bottom line, these strategies do not give instant results; and so you will need a lot of patience to succeed in this line of business.
7) Joe Bailey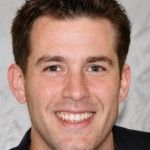 a) Prioritize local search marketing for your business by first listing your business with Google My Business. This method will boost your visibility to local customers as your listing appears in keyword search results. You should also encourage your customers to leave online reviews for your listing to gain more exposure and credibility.
b) When it comes to utilizing social media for effective marketing, ensure that you are posting your content when your target audience is most likely going to come across it. Video content is still one of the most effective social media marketing techniques; hence, be sure to incorporate high-quality videos in your social media marketing campaigns.
Bottom Line: Investing in local search marketing tools as well as on video content, on social media, which are posted when the target audience is most likely to see them, are some of the most effective current social media marketing and SEO techniques in use right now, respectively.
8) Brian Robben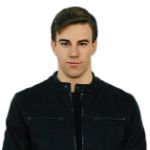 Link building is the biggest difference-maker in SEO. I admit that you first need great content for people to link back. Once you have that requirement covered, then it is all about generating quality backlinks to your pages. So, 
how do you generate quality backlinks? 
Well, reach out by cold email to other content producers. The exchange could look something like this: 
"Hey, I saw your blog post on this topic, and I especially loved this part………… Though I noticed you did not link out to an article when you mentioned this……… 
I just published an ultimate guide on this topic that I guarantee you and your audience are going to appreciate. Would you consider linking to it? If not, no worries. Keep up the great work, and I will be following up with you."
This type of email template works, especially when you are genuine.
Another way to generate links is to befriend journalists and reporters. 
Since it is their job to publish new content weekly, they are always looking for sources and new angles to topics. When you show your expertise and willingness to help, they will naturally think of you.
And lastly, you will generate organic links when you write the best content on the internet about a topic. But it is hard to do; however, the rewards, including the backlinks, are plenty. 
Writing such a post comprises doing some research, and where applicable, using a case study. Write a lengthy and exhaustive post with a recommended length of probably around 5,000 words. In other words, go all out, and others will notice and link to your post.
Give it a good 3-4 months of driving links to the keyword pages that you want to rank for, and you will start seeing traffic reach your site. Continue these habits, and in a year, you will see waves and then eventually a hurricane of traffic, which could translate to huge revenue for your business. 
9) Desiree Martinez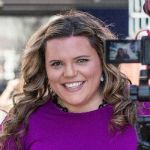 It can be hard to stand out, especially with all sectors of the internet being overwhelmed with content. That is why the best marketing strategy for any business is to use Youtube to solve traffic problems for their potential customers.
Youtube video will help you to accomplish the following for SEO purposes:
a) Be relevant in search. People are searching for answers, and by being on YouTube, you are also effectively leveraging Google to get seen.
b) You can transcribe the Youtube video into a blog to put on your website. And this is because blogs with videos always perform and rank better than those without videos.
c) Create two Pinterest Pins! One to backlink the Youtube video and the other to backlink to the blog posts.
These 3-steps will increase your views, discoverability, and are a result-driven pillar for your SEO strategy. Next, you can use the video as the pillar for your content marketing. With just one video that solves one problem for potential customers, you can:
a) Share your latest video and call-to-action (CTA) in an email
b) Create short social videos for social sharing
c) Natively upload that video to Facebook, IGTV, and Linkedin
Youtube videos will keep working for you 3, 6, even 12 months later compared to social media posts that can be a grind, requiring constant creation. You are not only helping your customers by starting with a Youtube video, but you are also streamlining your online marketing strategy.
10) Tonya Davis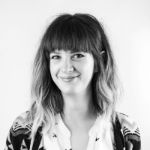 The most effective SEO technique I can give is to focus on content creation. I cannot iterate enough how important content is in SEO. It helps to establish authority, show relevancy, increase website traffic, create linkable assets, and overall help to improve keyword rankings.
The only caveat is that the content has to be genuinely helpful to your target audience. If you try to create content just for the sake of having more content, you will not see any real results. 
You need to consider exactly what type of queries around your niche users are searching, and then create content around those queries. If you are in the baking niche, for example, and you see an increase in searches for healthy brownie recipes, then you need to focus on creating content around that. 
You also want to make sure that you are publishing long-form content. Short content does not have nearly as much impact as long content does. So be thorough in your articles, and keep them engaging. 
This process does involve a lot of research and writing but has the greatest long-term effect. SEO techniques have never been a quick marketing strategy, and it takes time to see the results, but it is also the most rewarding.
11) Kris Hughes
Two tactics, which are still relevant today, have served me well over the years to build a site's SEO strength and their social media presence.
a)
 Build domain authority by having an external focus.
It is a good idea to publish on your website blog consistently, at least once a week, if possible. However, it is more important to publish on as many niche-relevant websites as possible via guest posts that link back to your website.
This technique is especially true if you have a young site with a domain authority less than 50 or so. If you are publishing all types of content on your website with no domain authority, it is like yelling into an empty hallway. You will not get much return on investment (ROI) for your efforts. Build domain authority first, then build your voice.
b)
 For social media, consistency and a human voice are essential.
It is important for building a loyal following on social media, to post every single day and at relatively similar times. Also, these posts should have a human voice that reflects the voice of your brand and unique value proposition. 
It is tempting to use the variety of social media automation tools to simplify the process, but few, if any, of them can replicate the authenticity that comes from manual posting. Sure, it may be time-consuming and a little painful, but an authentic voice wins over an automated post any day.
12) Peter Thaleikis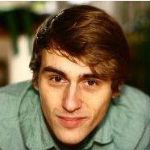 Much of online marketing today live off the compounding effects of backlinks as previously mentioned. Linking from articles you write to articles mentioning your project/company in a good light or simply your previous articles, is driving this effect. 
Now, depending on the time you spend doing backlinking, the effect can start to kick in after 3-6 months at the earliest. 
Another often underestimated quick SEO-win is updating old articles. If you update an article with new content, infographics, or even video, you can often charm Google into sending you a larger share of visitors with relatively small effort.
13) Nikola Baldikov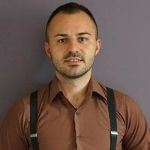 In addition to doing keyword researches and then writing about articles that people are looking for. We delete or combine many of our existing articles to improve the visibility of our blog. 
You need to nail the searcher's intent and write the articles based on your experience or research, not rewriting existing articles. In this way, we have improved our blog traffic with more than 200% for the first four months of the year, in comparison to the previous year's results.
14) Meg Marrs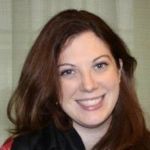 SEO is just about two things – content and links! Yes, it is that simple. Create great content (which is harder than it looks) that incorporates the keyword you are trying to rank for (along with relevant synonyms and related phrases).
When it comes to getting links to boost SEO, the best method is (I find) to manually outreach to other websites or influencers in your niche, offer a valuable asset in exchange for a link.
Infographics are one of our main link building tools for SEO, and we have fantastic success with them. While guestographic / infographics have fallen out of favor lately, I still find them to be very successful for link building, especially when paired with original data.
The effects of infographic outreach are almost immediate – new links can start boosting your rankings within a couple of weeks of obtaining them!
My biggest tip is to always focus on the value you can provide your link building outreach target.
Is there some way you can partner together to provide mutual benefits? Also, make sure to get creative and be sure to show some flair and personality, since many websites are inundated with link requests daily. Do a little extra research to find out your contact's pet's name or where they live to add more personalization to your outreach emails.
15) Chris Miller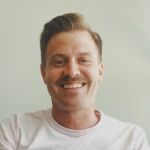 Schema data is all the rage in SEO. Simply put, a schema is a way to structure data on a website to publish richer search engine results data for your site. For example, logos, name, address, phone numbers, star ratings, FAQs, etc are easily indexable with a schema.
Marking up a page with schema data allows the search engines to interpret the data and index it in the search results. If using a WordPress site, for example, implementing schema data can often be achieved with a plugin. If not, then your web developer can implement schema using the schema.org protocol.
Make it happen!
16) Jason Scott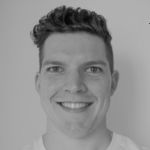 As an SEO practitioner, my number one tip would be to ensure your website is technically and architecturally sound. If you have not done so recently, run a full SEO audit using a tool like Screaming Frog. This tool will highlight any issues or errors that could be holding your site back. 
You may find that you have broken internal links, missing meta descriptions, or unoptimized images. Depending on the severity of the outstanding issues on your site, fixing them may provide you with a decent boost in your rankings. 
The real power of an architecturally sound site proves itself in the long term when you are building links. Link building to a poorly functioning website will have limited benefits, but link building to an optimized, high-performing site will have exponential benefits.
17) Nick Musica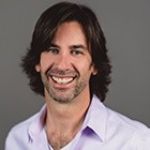 One of the best SEO Techniques out there is proper canonicalization. The goal of canonicalization is to communicate to Google which URLs we do and do not want to have crawled, indexed, and ranked for SEO. 
Multiple technical SEO signals need to be reinforced to provide Google consistent direction. This concept is akin to all roads leading to Rome, but in our case, Rome is a single URL.
Here are 5 of the highest leverage canonicalization controls every website owner can use:
a)  The configuration of your domain and SSL certificate (www and non-www, HTTP and HTTPs).
b) The URLs that are published in your XML sitemap
c) The URLs you link to within the navigation of your site
d) The URLs you give Google Bot access to using the noindex meta tag & robots.txt's disallow command.
e) Lastly, the on-page canonicalization tag
Google typically responds to consistent canonicalization within 3 – 4 months after implementation; however, results will vary from website to website.
18) Chris Kaiser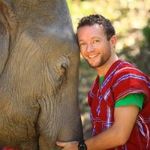 One super valuable SEO technique to rank your site higher on Google is to create a proper website structure. And a Google-friendly website structure includes silos.
Silos (or hubs) are parent pages that link to a lot of child pages. In return, the child pages link back to the parent page. The parent page contains brief introductions of the subtopics, and the child pages dive into a lot of detail on one single subtopic.
For example, you write about travel. The parent page could be about Traveling in Thailand, giving an overview of the country, its culture, the food, the costs, the infrastructure, a few things to do, and so on.
Then you have a child page diving in-depth into the about the country. A second child page talks about nothing else but the Thai culture. And a third page about the food and so on.
This way,
a) your parent page gets a lot of internal link juice from your child pages, which makes Google judge it as authoritative.
b) The parent page offers an excellent overview to your readers about what you have to offer on a subject. They can read the basics only, or dive into more depth with the child pages.
c) This silo structure offers you a lot of flexibility with your content marketing. Pitching to Thailand travelers? Pitch the parent page. Talking to food lovers (who may not even care about Thailand yet, but they only care about food for the time being)? Pitch the child page about food. Culture buffs? Yes, there is a child page about culture. And so on.
Building a silo structure is an incredibly valuable way to optimize your website for website visitors and search engines, and helps invaluably in growing your organic website traffic. Seeing the effects of building silos depends on your marketing strategy. 
If you are actively marketing your content (which you should), you will see almost immediate results. Your site becomes easier to navigate and hence keeps readers entertained for longer.
The results, in the search engine results pages (SERPs), will depend on how you implement things. But you will likely see first changes within a few weeks of implementing silos in your website structure.
19) Kevin Miller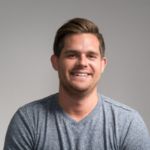 My best SEO tip is to invest in high-quality content! 
My typical monthly content budget for The Word Counter is $2,000/month, and I am doubling it to $4,000/month during this time. I am increasing my content spend because many others are slowing down. Also, writers have a higher capacity to get new topics completed soonest. An increase in my content spend helps me to forecast the entire year's worth of content and get it at a cheaper rate. 
I publish one new post per day and will continue to do so in perpetuity! This SEO technique will help to grow my business and enable me to increase my budget for different strategies like affiliate marketing, email marketing, and potentially paid Facebook ads and Google Adwords along with SEO.
In summary, these are the several steps to follow to increase search engine visibility.
a) First, publish often, meaning every 2-3 days. 
b) Second, publish posts that are at least 1,500+ words in length. Google likes to see long-form content and consistently ranks it higher. 
c) Third, use images to break up the content and help the reader comprehend it better. 
d) Next, share your content on all social media channels to increase exposure. 
And by the way, always use Clearscope.io to grade your articles, and do not publish anything that is not A+. 
The key is to produce better content than your competitors, and if you can do that, Google will reward you by ranking your website higher in search results.
20) Bernie Wong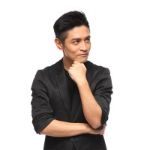 A smart social media marketing and SEO technique to implement is to instill a strong content marketing strategy.
To do this, you will need to complete an analysis of your competitor(s) to figure out where you fit into the market and to help decide on what keywords you did like to pursue to accomplish your SEO purposes.
Once you have decided on your direction, it is important to write valuable, unique, and engaging content that leaves your reader with new knowledge. Address common customer pain points in your articles so your readers can find it helpful to them, which means they will come back for more!
A strong content marketing strategy will take around 10 to 20 days to see progress and for you to rank up, depending on the history and age of the website. This campaign will help you rank higher for specific keywords, directly compete with your competitors, and get exposure through well-researched content.
Here is another great trick to rank in search engine: 
Convert written content into video to make the most out of your work. Post the video on a YouTube channel for viewing pleasure and watch it rank (almost) immediately! This allows you to get double-value for your research and writing!
21) Amanda Lanier

 
SEO techniques:
One of the best SEO techniques out there right now is broken link building. Getting a do-follow link back to your website can significantly boost your ranking in the eyes of Google, and broken link building is a great way to do just that. It takes a little bit of work, but the payoff is well worth it. 
First, you will need to find a site that is relevant to your industry, and that is home to a piece of content with a broken link. 
Second, you will need to reach out to the webmaster of that site with a link to a piece of content about your business, which is similar enough to replace the broken link. Using tools like Ahref you can see just where the broken link once led to. If the webmaster accepts your proposal, it is a win-win situation as you will be improving their site health while getting a link back to your site.
It can take 2-3 months to see the effects of this. Each link matters, and the more links that you can get, the better results you will see. Broken link building is a great alternative to guest posting, which has become harder to accomplish in recent years.
Social media marketing technique:
Creating custom filters on Instagram is a fun way to get your brand seen on this popular social media platform. The crazier the filter, the better the brand exposure. Spend some time working with designers to come up with something that uniquely shows who your brand is, and that can give users a laugh at the same time. 
This technique will encourage more people to use the filter and help your brand stand out amongst the millions of other brands using the platform.
Results from this can be quick, depending on the success of the filter that you create.
22) Brian Lim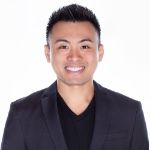 Our social media accounts are sales generating machines! We have amassed over half a million followers on our iHeartRaves Instagram page, and we like to use influencers as part of our digital marketing strategy. 
Our target audience includes fashion oriented people who attend music festivals and enjoy electronic dance music. We engage in influencer marketing in a variety of ways. We find popular accounts that meet our criteria for selection, and we start a conversation to gauge whether or not if it is a good fit. 
We, often, will send one of our products to an influencer for free, in exchange for an honest review that s/he will post to their blog or social media followers. This tactic has led to a ton of sales and new followers. 
The most important element of an influencer package, for us, aside from the cultural fit is the overall reach of their blog or social media accounts. 
We measure our return on investment based on the number of new followers we receive, the number of impressions we get, how much referral traffic we get, and of course – how many sales come as a result of the campaign. 
The beauty of using social media and influencer marketing to generate sales is that they can be utilized in just about every industry, whether you are selling a physical product or a service.
23) Sashreka Pillay
The one social media marketing technique that I have always found to be very effective is the engaging of new followers on Instagram. Once someone follows you, immediately send them a quick voice note to say something like:
"Hi!
It's so great to have you here, thank you for following me. Here are some of the things I have coming up shortly…Let me know if there's something specific you'd like to see on the following topics…"
This method creates a connection immediately, helps you get feedback on what your audience is interested in, and helps you retain them over the long term. Instagram is fast-moving, and it helps followers to know that you are a real person who is truly engaged – especially if your account is self-managed.
24) Brett Downes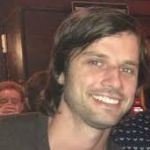 We used to do a lot of Instagram marketing. But because of the algorithm changes and also exponential rising costs of influencers – we pulled it to concentrate on more profitable areas of our digital marketing. 
That said, by buying fake followers – which is a waste of time, the best way to gain new real followers is to interact. 
Whenever we posted on Instagram, we clicked on 5-6 of the hashtags we used and then do something like posting a comment, like, and interact with 100+ posts. The caveat is that each of our activity is genuine and unique to the 100+ posts. 
Avoid generic comments like nice post, awesome, pretty, etc as people can see through this immediately. We would also make sure to only comment on different profiles as opposed to multiple comments on the posts from the same person or brand.
This technique ensures that we got wide coverage, replies, and also many more people checking out our Instagram page, and if linking – following and perhaps commentating on our Instagram posts. We would see between 20-50% increase on daily followers on Instagram when using this tactic compared to days that we do not, as a test/control.
25) Norhanie Pangulima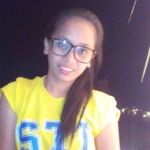 A 2018 study by Hootsuite tested the SEO results of articles with and without social promotion. Their results: posts with top social shares received an average 22% traffic boost during the duration of the experiment. Source neilpatel
Having stated this, these are three ways to drive traffic to your website using social media and SEO techniques.
a) Post segmented content on your social media page that is searchable, shareable, and snackable: 
Address your target audiences with bits of useful information. Large chunks of content are not ideal and can overwhelm your target audience. Small bits of information is easy to understand, and it perks the interest of the reader. If your content is relatable, your target audience may share it with others. It is a free advertisement.
b) Build strong partnerships: 
Build a strong connection with your followers and fans of your brand, communicate with them through email by sending them information about the brand. Educate your target audiences and have discussions with them. Use YouTube as a platform to reach out and build relationships with your target audience.
c) Use social media to engage your community: 
There is no better way to build the reputation of your brand than by helping in the community. Organize and sponsor events like fun runs, marathons, bike competitions, or other activities that will give exposure to your brand. Post them on your social media page and invite your fans, followers, and target audiences.
26) Jay Allen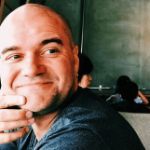 I think the best SEO strategy for anyone currently is a long-tail keyword strategy. Popular keywords are becoming more and more competitive. That makes it increasingly important to target a large number of smaller-scale keywords that are less competitive.
The tool I use for this is KWFinder by Mangools. KWFinder not only tells you related keywords for a topic – it tells you the approximate difficulty of landing a first page Google ranking for that keyword. I use this tool religiously to plan out content road-maps for myself and my clients.
By the way, keep in mind that your ranking will also depend on variables like Domain Authority (DA) of your website and the DA of other websites that are currently ranking for the same keywords on the first page of Google
27) Muhammad Mateen Khan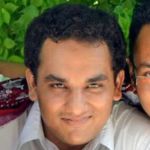 For an instant increase in my website traffic and ranks, and to save hours of my time, I use SEOSurfer.
Surfer SEO is a cloud-based on-page optimization tool that allows you to analyze and compare your pages against what currently ranks in the Search engine results pages (SERPs). Instead of trying to guess what Google likes to rank, this tool offers you a data-driven analysis of exactly what is missing from your content.
This tool analyzes over 500 SEO ranking factors that help you rank better for your keywords, and as you do expect, a boost in traffic. Along with this, you get competitive content analysis, word count latent semantic indexing (LSI) & partial keywords, TF-IDF keyword analysis, Meta titles, Site speed comparisons, Alt tags, and hundreds more SERP similarity factors! 
There are also other tools like Ahrefs, Mangools, SEMRush, and Keysearch to mention these few that can help you to accomplish similar tasks.
Saqib Ahmed Khan, also from Purevpn, has this to say:
Social media marketing and SEO technique take time to grow, with SEO being the slower of the two. But both are worthy of use.   
The following are some of the social media marketing and SEO techniques that work most of the time.
SEO Marketing Tactics
 Make sure, for keyword targeting, that you cover all secondary aspects of that topic. For this, you have to analyze the SERPs critically and fill in the gaps. In this way, you will be adding value in the eyes of Google and your users.
a) Avoid keyword stuffing, and try to write original content as possible.
b) Monitor your important links and try to acquire more.
Social Media Marketing technique
a) You should post your content with relevant hashtags so that the targeted user can easily find your content.
b) Try to increase your social media followers by providing quality content. The more number of followers could increase the chances of your posted content easily going viral as you will have a large audience to share it. 
c) Reach out to the influencers of your industry on social platforms. They are the ones who have your target audience, and their endorsement will be very valuable for you.
28) Irene Lopez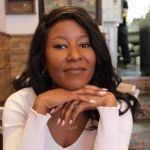 Optimize your SEO locally
This SEO technique is a great method for most small businesses to implement on their website. Local SEO works to get your website ranked higher for keywords that contain some kind of locality in them. 
For instance, if you are a shoe retailer in Denver, create a webpage or even a blog post that targets the keyword "tennis shoes Denver." If you have used the best SEO practices, your website/post will rank high in search results.   
Now, of course, one has to do some keyword research to ensure that the phrase you target is one that people are searching for and is most relevant to your business. And the keyword should also have the highest search volume with the lowest competition. Any SEO campaign typically takes a longer time to show results; however, they yield great results. 
For keywords with low difficulties and high search volume, you can expect to see results in under 3-months. If nobody else in your area uses the same tactic, you may stay highly ranked for that keyword for many months to come.
Social media is a great marketing technique for all business owners to use.
Boost your post on social media
Post boosting is available on Facebook and Instagram. It is a great way to get your content seen by a wider audience for a relatively small price. Boosting allows you to allocate spend to particular posts that you would like to reach a wider audience. 
For instance, you can allocate $100 for Facebook to spend boosting your post over 7-days. By using a custom audience, you can even tell Facebook which people you would like for them to target. 
You can target people by their demographics, interests, and behaviors. Boosting your post can give you an almost instant uptake in reach and engagements for your post, so be sure to include some kind of call-to-action.
29) Alice Stevens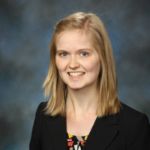 Thorough keyword research, as previously stated by other contributors, is the foundation of a successful SEO strategy. Understanding which keywords matter to your target audience will help you write about topics that connect with them. You will also want to choose topics that make a difference to your bottom line and will help you reach your goals.
Once you have done the initial research to narrow down your topics, you will want to research the keywords and questions asked about these topics and cover them in your content. Using question format in your headings makes your content easier to find with voice search.
The time it will take to rank for a keyword will depend on the competition around that keyword and the reputation of your website. In most cases, you will see results show up organically in Google in about 1-2 months.
30) Osama Khabab
SEO Technique
SEO will always be a long term game. The effects of your SEO efforts will truly be beneficial to you in the long run, say 6-9 months after you start. However, some techniques can be quick in getting results, and that is what I would like to share. The SEO technique is called Keyword Golden Ratio (KGR), which can help you rank for keywords within the first 48 hours.
The idea is very simple. You have to find keywords that have very little content and use them to rank almost immediately. This technique can help get organic traffic and is beneficial for beginner bloggers. However, the same SEO technique can be used at scale to get effective results.
The formula for this is simple. You take the number of search results and divide it by the search volume. The answer that comes out should be less than 0.25, which means you have a KGR compliant keyword. If it is between 0.25 – 1.0, it still might work, but anything above that is bad.
Social media marketing:
Whereas, social media seems to be changing at a rapid pace. Something that worked perfectly a year ago is of no use today. Social media marketing techniques that seem to work these days is that more and more community building is gaining momentum. Giving people a sense of belonging seems to be more effective in comparison to traditional marketing or running ads. Even brands are now focused on building community groups. 
The trend of influencer marketing is still on the rise. It is helping brands of all sizes get more results than ever. But this does not mean that ads are not working, as they have their place, and in fact, running Facebook ads could not be simpler because ads focused on a broader audience are working better in comparison to ads that are running for dialed in audiences.
31) Angela Ash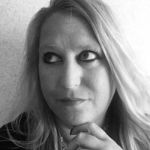 When it comes to SEO techniques, the simplest and most effective is using proper keyword placement. Once you have selected the best keywords for your post or other on-page content, insert your main keyword in the title, meta description, and in the first and last paragraph. 
For supporting keywords, include them in the sub-headers and within the following paragraph. You can also give your images and graphics a little SEO love by including a keyword in the alt description as well.
32) Djordje Milicevic
A simple, yet powerful SEO technique everyone can (and should) use is smart content optimization. Cover a topic in-depth, break it up into meaningful sections based on common related questions, and get to the point. 
For example, if you are writing on "how to build your sauna," one common question could be "what kind of wood should I use in the sauna." Cover this in a section of your article and make sure you answer the question straight in the first sentence, like "Cedar, hemlock, basswood, and poplar are the most often used woods for saunas." 
Get to the point immediately. Then you can go into details, elaborate further, and give additional explanations and context. It makes it so much easier for both humans and Google bots to read, understand, and extract ideas from your content. 
It may sound convoluted, but it is dead simple, and everyone can do it. It is good writing 101. What is best is that you have exponentially more opportunities to rank; you can rank your entire article, you can rank in the featured snippet for just this one section, and you can rank in Google voice search, etc. Depending on your website authority and competition, you can start to see results in as little as 2-weeks to 6 months.
33) Colin Ma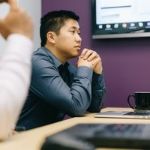 I will focus on one SEO technique that is rapidly gaining in popularity but still is not actively being utilized.
 Optimize for featured snippets
Featured snippets are snippets of data Google shows for some queries at the top of the search results. Sometimes it is a list of products, and other times it is a recipe. And it can even be something as simples as the age of an actor that you are trying to find out.
To get featured snippets, you take articles that are already ranking on the first page, and you reverse engineer the competitor that has the featured snippet. 
Things you often have to do is make sure the keyword is in the heading, copy the HTML structure (if the current featured snippet has a list, you should as well), and use relevant synonyms for the primary keyword.
There is a huge return on investment (ROI) in getting featured snippets: 
a) It is fast 
b) It does not cost money 
c) Google will process changes in a few days compared to a few weeks for other SEO changes.
d) And it can double or triple the amount of traffic you get to that page.
There are a TON of SEO topics, but I promise you this one is not talked about enough and will stand out among other techniques.
34) Omedaro Victor-Olubumoye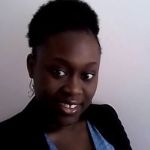 One of the best SEO techniques that you can implement and see great results is guest blogging for backlinks. From my experience, I have tried several ways to increase my website ranking, from On-page optimization to content marketing, off-page optimization, and I have not seen impressive results as compared to when I started guest blogging. 
My page ranking increased from zero to 18 in just two months, and this was with about four guest posts that I had written. 
In other words, anything that will increase your quality backlinks will also increase your website ranking. For example, writing more articles for people or contributing to articles for high domain authority websites, etc.
35) Patrick Leonard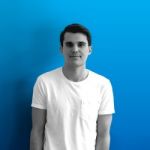 The reality is that there is no "best" SEO technique. There is no single best SEO tactic, as it depends on many variables like your industry, location, competition, and what your website needs. Even within the same business, what is required to rank for one target query is not necessarily the same tactic you need to rank for another query. The intent of one search might be informational, while the next is transactional.
Additionally, any single tactic will suffer from diminishing returns. Once you have pushed tactic A as far as it will go – you need to move on to tactic B.
The idea that there is the best tactic that anyone can implement and be successful is very misleading.
36) Samantha Moss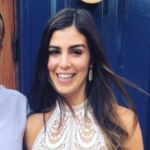 Here are two best social media marketing and SEO techniques that anyone can implement or use:
Align social media and SEO keywords.
The words that you will use on your social media posts should come from your SEO keyword bank. This tactic will also help you give what your users want. This SEO technique needs to be done on all your marketing channels to double, at least, the target strength of your outreach. You should do this for all your daily updates to gradually notice the effect within 2 to 3 months.
Post social media links to your website.
Link inclusion on your social media posts might not have an impact like with high-end sites, but it can still influence your time-on-site engagement. 
Once they find that your content is valuable, engaging, up-to-date, and informative, they will tend to share it on their account and eventually attract more people to your website in a month. To seal the deal, make sure that you are always visible online and regularly updating your page.
37) Shayan Fatani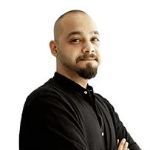 My #1 best advice is to identify a problem of your target audience and form your content structure in such a way that it is unique, and accommodates your chosen keywords. But most importantly, it serves the intent of the user. 
The content structure should include the content flow, linking to other helpful pages that are relevant to users' queries and visuals. 
Take, for example, a user who is looking up where to find the best coffee? Maybe the user's instinct would suggest Starbucks, right? But consider the fact that he/she probably does not like Starbucks, which is why they ended up searching for alternatives.
38) Paige Arnof-Fenn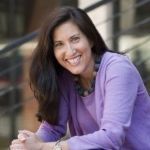 You do not exist today if you cannot be found online. As a business, you must have a website, and I did argue that businesses always need SEO because the whole point of having a website is to make it easy for customers to find you. 
Being invisible online is a terrible strategy, and so making sure your site is keyword rich, mobile-friendly, loads quickly, and produces meaningful content today is the price of entry. That also happens to be a great foundation for effective SEO. 
Your home page is the most important to hook in prospective clients and customers. If it does not load quickly, or they do not see something that grabs their attention, the opportunity will be lost. It must include enough of your value proposition to start the conversation so they will click further to learn more about your product or service. 
The goal is to make the navigation intuitive and easy, so they follow the breadcrumbs to get their questions answered or problems solved. When your brand foundation is strong, the metrics show that you shorten the sales cycle, and people spend more time on your site. 
I started my company when websites were, basically, a brochure online, and a search was a novelty. The sites have gotten fancier over the years, and search engines have changed their algorithms to keep up with customer demand for a better and more relevant search capability. One of the primary SEO strategies I recommend incorporating into your plan is:
Websites must be optimized for voice search
Voice user interface allows users to interact with websites through voice commands, so it adds usability and functionality to your site, making it accessible to all users, including those with limitations and disabilities.
It is not just about complying with the Americans with Disabilities Act (ADA), responsible web design, and corporate social responsibility goals. But it is also good for the bottom line by reaching a broader audience. Inclusion is the right thing to do, and it is good for business. 
One key trend to address and tackle to grow your audience today is that smart speakers and voice search are growing in importance so being able to optimize for voice search will be key to maximize the marketing and advertising opportunities on Siri, Alexa, Google Home, etc. 
Brands that perfect the branded skill with more customer-friendly and less invasive ads are going to win big. Are you prepared when customers ask for help like, for example, Alexa, ask Nestle for an oatmeal cookie recipe, or what is the best Mexican restaurant in Boston? 
If not, you are missing an opportunity here! There are always new shiny objects in marketing to distract you— social media and technology are 24/7, but SEO is here to stay, whether it is via Google or voice. You get one chance to make a great first impression, so if you want to improve the impression you are making and give your business a boost, make sure your site is optimized.
Online marketing and social media techniques
This is also a great time to build your brand through online marketing and social media. Social media and technology are 24/7, so it is easy to get sucked into it. But we have learned you do not have to let it run your life!
My advice is to pick a few things you enjoy doing and do them well. You cannot be everywhere all the time, so choose high impact activities that work for you and play to your strengths. For example, Content Marketing and Thought Leadership are great ways to build your brand, increase your visibility more broadly, raise your profile, and attract more clients/customers. 
Activities like writing articles, hosting webinars, podcasts, and building your following on social media all contribute to increasing your awareness with potential customers and build your
credibility with a community. Instead of trying to start your blog or newsletter, try contributing, regularly, to existing well-trafficked blogs in your industry or newsletters of like-minded organizations reaching the same target audience as you. 
Make sure you put your URL or contact information on it so they can find you and follow up. When your articles become available online, make sure to send them out via social media to all your friends, followers, and contacts. Do not let social media drive you crazy, as you do not need to be everywhere. It does not matter which platform you choose, just pick 1 or 2 that are authentic to you. 
The platform should look and sound like you and the brand you have built. Whether yours is polished or more informal, chatty or academic, humorous or snarky, it is a way for your personality to come through. Everyone is not going to like you or hire you, but for the ones who would be a great fit for you, make sure they feel and keep a connection and give them a reason to remember you so that when they need your help, they think of you first. Start small and build as you go.
For me, I started with small publications then moved up the food chain to reach bigger audiences. People need to be on LinkedIn so that they can be found too. It adds credibility and transparency when you know the people you are meeting or working with, know people in common. 
LinkedIn has become more than an online resume or Rolodex; it is the foundation for building trusted relationships in the digital economy. You do not need to blog or be on all social media platforms, but make sure you are active on the ones where you are. 
If your customers do not use Facebook, Twitter, or Instagram to find you, then you do not need to make them a priority. For many professional service businesses like mine, LinkedIn matters the most. I have spent my entire career building my reputation, as no one is an overnight success. These ideas do not require big budgets, but they take time and have a cumulative effect as you go. They are also productive ways to stay connected during the crisis and beyond.
39) Shiv Gupta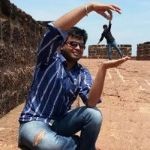 We are moving faster, and the premise of SEO and social media marketing (SMM) techniques have always been changing, and the worst part is that you might not even know it. 
Everyone and their mom are following the same social media marketing and SEO techniques to get desired results. The most important part of the process is detailed research, planning, and then execution.
Here is a schematics that summarizes the current and best social media marketing and SEO techniques: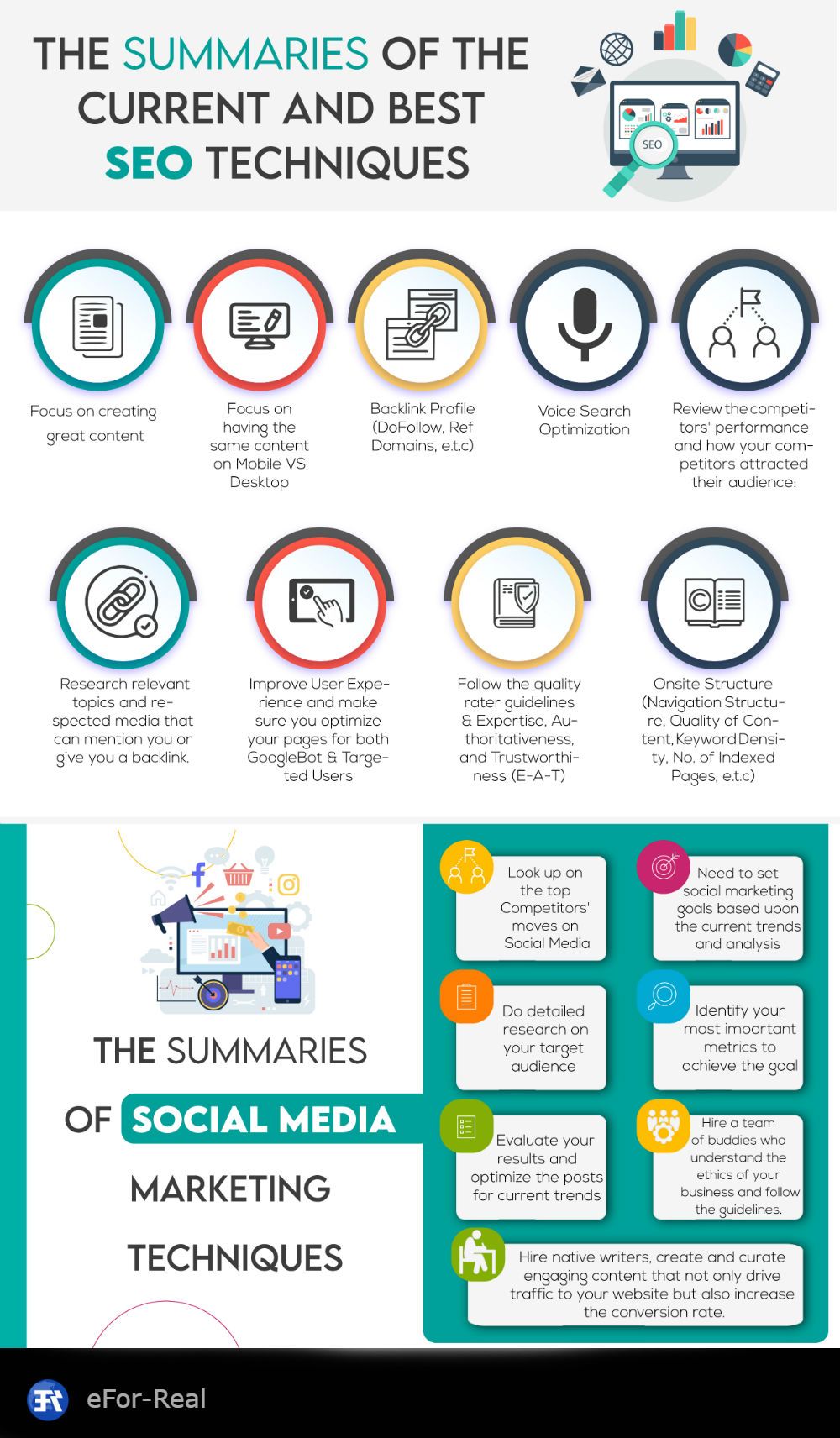 Please share with attribution to eFor-Real.com